ExpressCredit Group raises new consumer loan funding from a US-based investor
ExpressCredit Group ("ExpressCredit"), a lending company operating in Sub-Saharan Africa, has secured $9 million (P103 million) in new funding for specialty finance operations in Botswana. This allows the company to diversify its financial resources and refinance its existing credit facilities funded by investors of Mintos, a global marketplace for investing in loans.
The credit facility has been provided by a US-based alternative asset manager providing asset-based lending solutions for borrowers seeking $5 to $35 million in financing. The funding commitment was facilitated by Finacity Corporation, a leader in the structuring and provision of asset-backed working capital funding solutions, and Africa Growth Capital, a financial consultant working in Sub-Saharan Africa
Building on the success of tranche one, the parties will consider increasing the funding amount.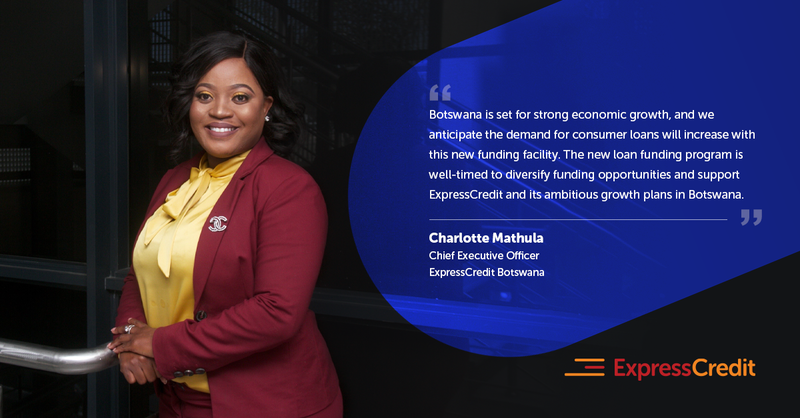 About ExpressCredit Group
ExpressCredit Group is a technology and data-driven lending company operating in Sub-Saharan Africa. Having financed over  $130 million (P1.5 billion) in loans since inception, ExpressCredit has successfully built a multi-channel lending platform for government and private sector employees underserved by mainstream banks and financial service providers. With an extensive branch and partner network, a fully functional inbound and outbound call centre, direct sales agents, mobile sales and digital channels, ExpressCredit provides fast and convenient access to payroll deduction loans and unsecured consumer loans.
About Finacity
Finacity specializes in the structuring and provision of efficient capital markets receivables funding programs, supplier and payables finance, back-up servicing, and bond administration. Finacity currently facilitates the financing and administration of an annual receivables volume of approximately US $100 billion. With resources in the USA, Europe, Latin America and Asia, Finacity conducts business worldwide with obligors in 175 countries.
Finacity is affiliated with White Oak Global Advisors, LLC ("WOGA"), a leading alternative debt manager specializing in originating and providing financing solutions to facilitate the growth, refinancing and recapitalization of small and medium enterprises.