ExpressCredit Celebrates Five Years in Business
ExpressCredit has just hit another major milestone as the company celebrates its 5th anniversary and is recognized among the top six lenders in Botswana. 
"We, at ExpressCredit, started out with a philosophy of listening to the market and developing loan products that serve the people. Providing exceptional customer service remains our top priority today, and we believe because of that ExpressCredit has built a trusted partner network and credible reputation in the market," said Una Hewitt, a Member of the Board at ExpressCredit Group. 
"ExpressCredit has grown and diversified considerably over the last five years, and through its ongoing commitment to excellent customer service and fast turnaround time, the company has provided financial assistance to over 23,000 clients across the country," said Charlotte Mathula, a CEO at ExpressCredit Botswana.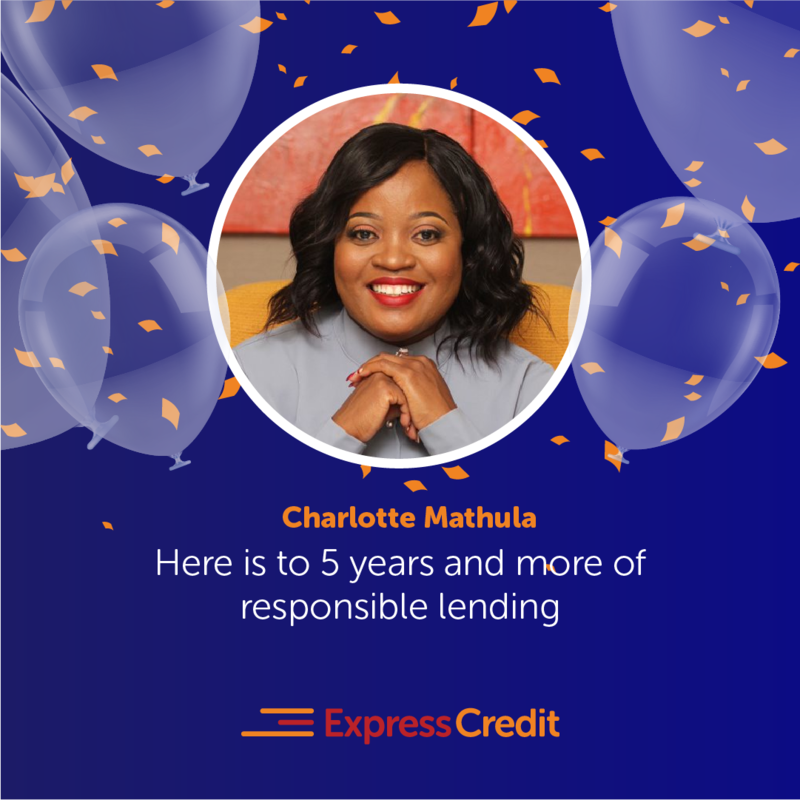 The company's loan products have expanded over the years in response to our clients' evolving expectations and industry regulatory requirements. Today, ExpressCredit offers a vast number of different loan products to government and private sector employees, and pensioners. 
"I was having minor financial problems, and ExpessCredit help me with money the same day. Thank you so much for being there for me and providing excellent customer service and fast payout. I must admit that the loan application process was quick and easy with no hidden fees, and I was able to solve some real-life problems like buying groceries and gas for my car without a hitch." said Puleng, ExpressCredit client.
Today, ExpressCredit continues to embrace a fresh, new mindset of innovations and bridges the financial inclusion gap by offering products and services that cater to the needs of the population underserved by major financiers.
About ExpressCredit
ExpressCredit is a market-leading consumer lending company in Botswana, registered with the Non-Bank Financial Institution Regulatory Authority (NBFIRA). Founded in 2017, with 10 branches across Botswana, a network of partners, direct sales agents, mobile and digital sales channels, ExpressCredit offers payroll deduction and consumer loan products and services to people underserved by mainstream banks and financial service providers.